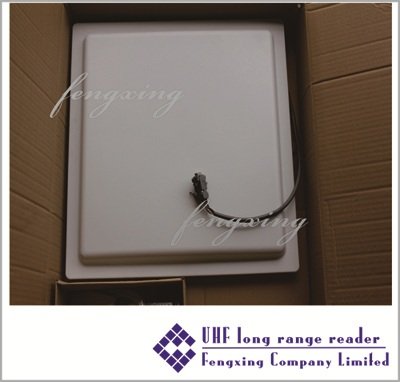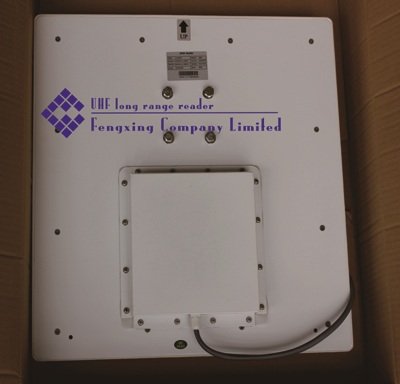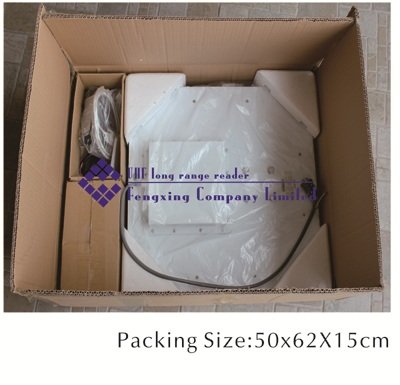 Product Description
Features:
Integrated, high performance 12dBi vertical antenna ensure long-range reading&writing and easy installation.
Multi-protocol support: ISO 18000-6B&ISO 18000-6C(EPC Gen2).
Super anti-interference ability for its FHSS frequency working method.
Multi-reader synchronise.
Software with different Programming languadge allows easy upgrade.
Waterproof and sunshine defending, idea for outdoor applications.
All kinds of communication interfaces and customizing is available too.

Technology Parameter:
Frequency Range: 902MHz~928MHz (Ajustable for local regulations)
Tag protocols: ISO18000-6B,EPC Class 1,EPC Class 1 GEN 2
Operating Method: FHSS or fixed frequency(setted by software)
Antenna ports: Built-in 12dBi vertical polarization antenna
Max RF power: 30 dBm
Power smoothness: <0.5 DB
RF power range: 20~30 dBm,Adjustable by software
Identify tag mode: Identify tag mode can be setted as: Reads the tag in fixed time automatically or; read tag after external triggering or software command.
Identify tag time: <8ms(Identify single tag)
Reading/Writing tag time: No more than 5ms every 8 bytes when reading, 25ms every 4bytes when writing.
Reading/Writing tag distance: More than 8m when reading, writing range is 70% of reading range(depend on antenna)
Communication interface: RS485、RS232、Wiegand26、Wiegand34、RJ45(TCP/IP)、CANBUS

Input/output: 1triggering input, 2 electric relay outoput
Power supply: DC 9V/DC12V
Power consumption: ≤5W
Size: 460mm×460mm×50mm
Package dimension: 540mm×540mm×140mm
Gross Weight: 4.82kg
Net Weight: 5.66kg
Work Temperature: -45°C~+75°C (-49°F~ 167°F)
Storage Temperature: -50°C~+85°C (-58°F~ 185°F)
Work status indication: Buzzer
Applications:
Intelligent traffic such as ETC, customes border-crossing, parking lot, automatic weighing etc.
Logistics such as container management, pallet management, asset tracing etc.
Ticketing& access control
Pharmaceuticals such as medical waste management,etc.
Frequency Range: 902MHz~928MHz
Protocol support: ISO 18000-6B&ISO 18000-6C